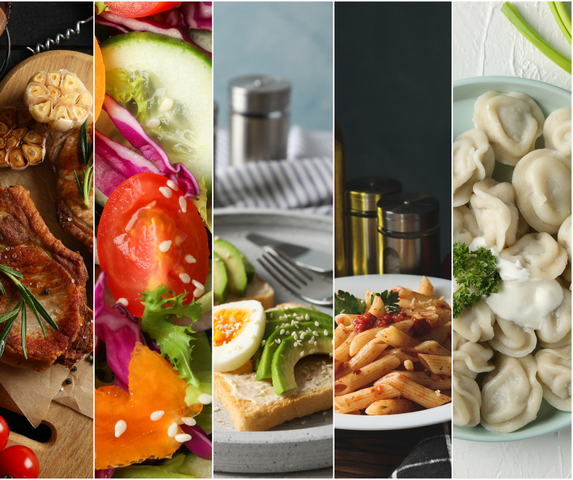 Weeknight dinners can be a chore. The key to making sure you don't end up in the drive-through every time your weeknights get hectic is to have a few easy recipes on hand and some tools that make the task simple.
Electric Pressure Cooker
Pressure cookers can be an excellent weeknight tool. They are perfect for busy or forgetful cooks. Electric pressure cookers can safely and quickly cook frozen meat or can help you whip up a stew or soup in a quarter of the time your slow cooker would take to cook. Did you forget to take the meat out of the freezer the night before a meal? Want to cook spaghetti and frozen meatballs in one pot quickly? An electric pressure cooker can be a game-changer for weeknight meals.
Sheet Pans
A sheet pan may seem like a relatively common kitchen tool, but if you don't have one (or you're only using it for cookies) it's time to use this everyday kitchen item to your advantage. Sheet pans are excellent for sheet pan dinners—a method of cooking that guarantees easy cleanup and little time babysitting your meal while it cooks. Simply select a protein, a veggie and a starch that can be roasted together in the oven in a similar timeframe. You can find plenty of recipes or create your own. When your food is done roasting, you'll have a simple, but delicious dinner that doesn't create a sinkful of dishes.
Cast Iron Skillet
Some home cooks can be intimidated by cast iron skillets. Realistically, it doesn't take much to care for your cast iron skillet, and they have a lot to offer. A well-seasoned skillet is nonstick and can be used on any cooking surface. Saute your favorite dish over the stove as usual, cook a hearty meal in the oven, or start a meal on the stovetop with your skillet and then finish it off in the oven for a crisp coating. If you want to get creative, you can even use a cast iron skillet over the BBQ or over a flame while camping.
Veggie Spiralizer
Veggie noodles are growing in popularity as many people begin to cut back on their starchy carbohydrates. Whether you're hoping to limit your pasta or you simply want to boost your daily vegetable intake, a spiralizer makes adding veggies to a pasta or soup a cinch.